Call the show at 1-877-969-8600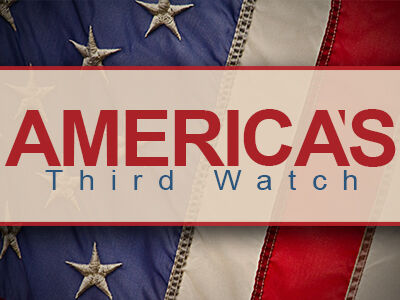 America's only LIVE overnight coast-to-coast radio talk show. America's Third Watch is talking about the news and information you're not getting from other overnight shows. Recognizing and talking to the folks working while everyone else sleeps – the truckers, EMT's, military personnel, police officials and many others, America's Third Watch brings you tomorrow's news tonight, from a decidedly pro-America point of view.
Kyle Warren, "The Professor of Politics", brings a unique perspective and analysis of the news and political events of the day. A graduate of the University of California at Irvine, Kyle Warren has been a student of history and politics for most of his life. From the complexities of the U.S. political system and economy to the challenges posed by the current Mid-East, China, and Russia situations, Kyle is in a strong position to analyze the news events of the day and bring into focus main factors.
An accomplished musician, composer, and keyboardist, Kyle has also been involved in music composition and performance for much of his life including television theme music production for network specials and a major music awards show. In addition to spending time with his family, Kyle can be found pursuing his great love of history, music, and science. He lives in Southern California with his family.