"Somewhere in Queens" Review: New comedy explores family dynamics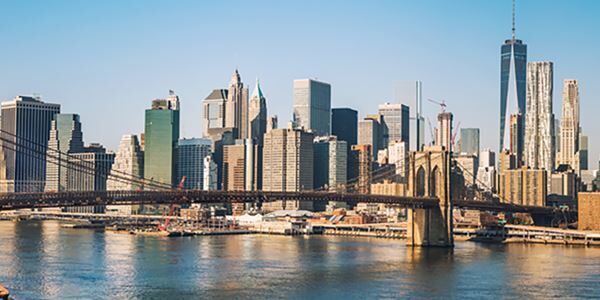 By John Hanlon
Ray Romano may be best known for his starring role on the CBS sitcom Everybody Loves Raymond but in recent years, the stand-up comedian has explored a number of different genres starring in the dramedy Men of a Certain Age and even appearing in Martin Scorcese's gangster drama The Irishman.
In his newest feature, the actor takes on a familiar role from an unfamiliar position. The new film Somewhere in Queens marks Romano's directorial debut. The comedy, which he co-wrote the screenplay with Mark Stegemann, proves to be a great showcase for his talent in front of and behind the camera.
Fans of Everybody Loves Raymond will be pleased to know that there's a familiarity in the material here. Romano stars as Leo Russo, a father and husband in a tight-knit Italian family. He's married to the headstrong Angela (played here by Laurie Metcalf) and oftentimes struggles through his relationship with his parents. Notably, Romano doesn't play the favored son here. That role is occupied by Frank (Sebastian Maniscalco), his stubborn self-involved brother.
The story revolves around Leo and Angela's sensitive son, Sticks (Jacob Ward). A high school senior, Sticks is a basketball star on his school's team, a fact that Leo takes great pride in. At the team's last game, a scout approaches Leo about his son attending college. Leo, who works for his father in construction, becomes intrigued by the idea and urges Sticks to consider it. However, when Sticks' first girlfriend Dani (Sadie Stanley) breaks his heart, Leo intervenes while hoping his son stays focused on his potential college prospects.
The story is straightforward but to his great credit, Romano and Stegemann's screenplay has a wonderful sensitivity and earnestness to it that shows why the characters act the way they do. Without the specificity and nuace the screenplay offers, some of the characters' actions wouldn't make sense and wouldn't be as compelling as they are here.
For instance, there's a scene in which Leo talks to Dani about his son's vulnerabilities, noting why he feels the need to protect his son and why Dani should do likewise. "For whatever reason, he don't feel comfortable out in the world," he says. That brief scene — which sets up the film's second half — really brings a depth to the main characters here. Some of the character decisions her might have different motivations than the ones they state but there's an honesty still at play in their dialogue that makes their decisions make sense (at least to them).
Like on Raymond, there are a number of scenes here showing Romano's character saying and doing foolish things. Here though, the story doesn't opt for big comedic beats or large laugh lines. Instead, the film finds this wonderful soothing balance between smaller comedic moments (and a few laugh-out-loud lines) and bigger emotional ones that show a different side to the actors.
There aren't many big surprises in the feature (and the trailer does give away some of the biggest plot points) but despite that, the movie manages to succeed in telling a compelling story about how families behave and misbehave. Romano is strong as the character who has the biggest arc here but Ward — who hadn't acted much before — also stands out as the sensitive and vulnerable teenager at the center here. His character feels real and lived-in and stands in stark contrast to the members of his boisterous family. Metcalf also does great work here as an oftentimes frustrated wife and mother battling her own insecurities.
Somewhere in Queens never feels like an overtly-ambitious film but it succeeds at its mission. It has its funny moments and it tells a good story with a great cast who fit nicely into their respective roles.